Transfer Water Pumps: How Beneficial are They?
Moving liquids is a bit trickier than moving solid object and this is obviously due the the physical properties of liquids. Throughout history people have invented all sorts of methods to do that either with intricate irrigation systems or with machines such as the Archimedes screw pump. Based on all that knowledge, today we have a wide range of pumps that provide a variety of services essential to our everyday life. Pumps may vary greatly depending on their purpose for which they are created, but in this article I am going to focus on transfer pumps water transfer pumps in particular.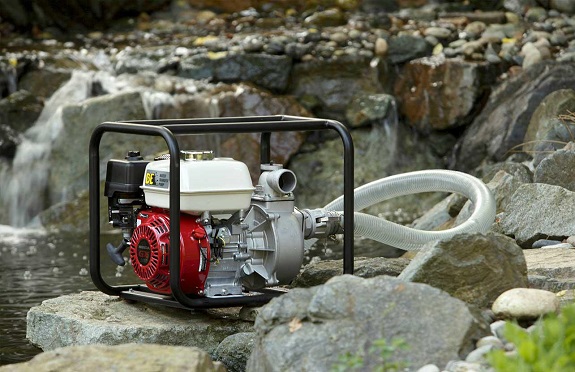 As the name itself suggests, water transfer pumps are used to move large quantities of water from one place to another, whether it is from a dam to a tank, out of your basement, yard, construction site, and so on. With transfer pumps water management becomes an easy task, of course, if you choose the right pump for the job.
Water transfer pumps are also known as dewatering pumps since they are commonly used for removing water from areas that tend to flood. Over the years, manufacturers have designed a wide range of highly efficient, durable, and reliable pumps that you can count on when you need them. There are two basic types of water transfer pumps based on the power source: electric powered and petrol or diesel powered pumps.
Electric water pumps are mostly used for indoor applications such as rain water tank pumps, small garden pumps, caravan pumps, aquarium pumps, and so on. Usually they can be plugged into a standard household mains power or a 12 volt battery. They mostly designed with DIY users in mind and they are perfect for small domestic task since they require less maintenance than petrol/diesel powered pumps. Of course there are larger electric pumps that can move water over great distances, bu they are often stationary pumps. The obvious disadvantage of electric water pumps is the fact that you are restricted to use them near a power source, unless you have a generator.
If you need a portable water transfer pump that you can use for farm or rural applications, work sites, even during a blackout, then a petrol/diesel pump is the way to go. This type of pumps are powered by either petrol or diesel and they have a centrifugal design. They are the first choice of farmers, construction workers, miners, and all sorts of professional contractors. The way they transfer water is with a rotating impeller that draws water from the pump and pressurizes the flow of the discharge. They are very simple to use, you just add fuel and start them like a lawn mower. However, petrol or diesel powered pumps must only be used outdoors because they produce carbon monoxide emissions.