The Benefits of Making Roller Blinds Your Window Treatment Choice
In the hustle of choosing the best furnishings, lighting and décor items, window treatments are often overlooked when designing the living space. However, these neglected elements of the design puzzle can have a major influence on the look and feel of your home. You can have the most gorgeous interior design, but if your windows are bare your house will certainly lack that extra addition of comfort and style. The right window treatments can add a finishing touch to your design scheme, all while infusing your space with a dose of elegance. For this purpose, you'll need to choose something in accordance with the size and shape of your windows and also it needs to compliment the specific style of your home and provide light control and privacy. Well, with their practical design and great insulating features, roller windows blinds can provide all of the aforementioned requirements.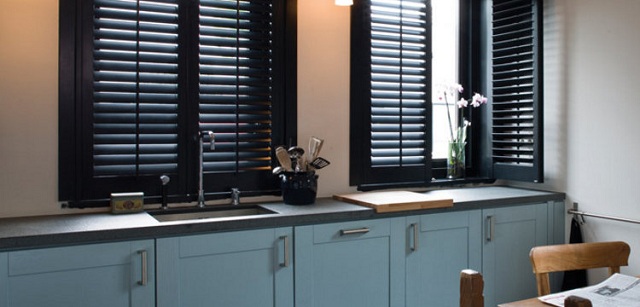 Roller blinds are designed to fit close to the window frame, thus providing a neat look. The simple design makes them one of the most versatile window treatments in terms of installation. They can be mounted both inside and outside the window frame and are very easy to operate. They are commonly operated through a spring loaded system, that allows you to quickly raise or lower your blinds to get the desired amount of sunlight and privacy. There are also motorised and chain operated models, which allow you to link multiple blinds together so you can easily open or close them all at once. In addition to being very easy to operate, a roller windows blind offers many other benefits that make it a popular choice among homeowners.
A Stylish Window Treatment to Compliment Any Home Décor
Roller blinds are designed in a way that fully eliminates the need for excess fabric when dressing up your windows, which further enhances their visual appeal. You can choose between a wide range of colours and patterns and they can be made from both black-out and light-filtering fabrics. With such versatility of colours, patterns and fabrics you can easily find a model of roller blinds that would best compliment the current style of your home.
Enhanced Durability for a Long Lasting Elegant Look
A well-designed blind should not only beautify your home and provide privacy, but also withstand constant use, especially in high traffic areas of the home. Made of strong tubes and top quality fabrics, roller blinds are sure to pass the test of time, provided they are properly maintained, that is.
Cleaning Roller Blinds is a Breeze
While other window treatments like curtains and heavy drapes tend to collect a lot of dust and can be very difficult to keep clean, with roller blinds this is not an issue at all. They don't require a lot of maintenance and are very easy to clean. A simple wipe with a wet cloth is all you have to do to remove any dust particles and dirt that might have accumulated on your blinds.