The Beneficial Role of Grass Trimmers for the Garden That Has It All
Large gardens require lawnmowers and that's a fact. However, there's no doubt that whether your yard is large or small, you'll need a grass trimmer to keep it in perfect condition. These are useful for all sizes of gardens, because a lawnmower alone cannot cut around tree trunks, fences, walls and other vertical objects. When buying a grass trimmer, in order to be able to choose the right one for you, you have to know the categories they're divided in. The first division is according to power source, according to which, there are: petrol, electric and battery grass trimmers.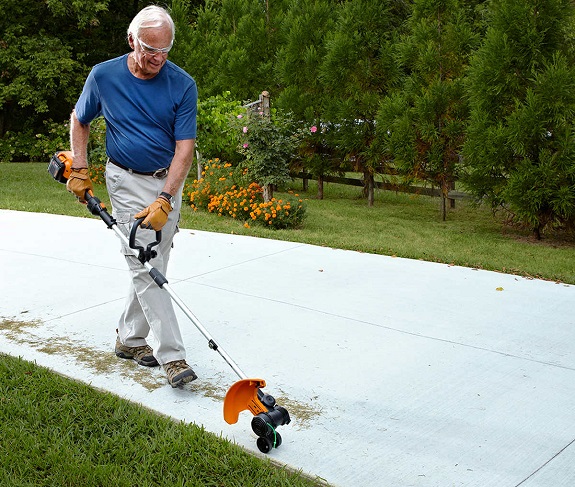 Petrol
These can be powered by either a two-stroke or four-stroke motor. They offer the widest range of options. A popular choice is the dual-handle unit that is used with a harness to split-shaft designs. Petrol line trimmers are compatible with different accessories and they come with either a straight or bent shaft. They are rather noisy, so make sure you get proper ear protection.
Electric
If you don't mind bothering with an extension cord, an electric grass trimmer can provide you with many benefits. They are almost as powerful as petrol-driven ones, but they are more lightweight and require less maintenance. There are light-duty and more powerful electric grass trimmer models, the difference being that the first have the motor mounted at the cutting end of the shaft, whereas the latter have in mounted at operator height.
Battery
As both technology and the human need for simplicity keep advancing, the need for cordless line trimmers was more than obvious, hence the invention of the models that run on batteries. They are available with bent and straight shafts and offer the best of both worlds since they are not only cordless, but very quiet too. If you're looking for a model that offers at least an hour of no-load running time, make sure you get a heavy-duty one with 4.0Ah battery pack.
Another feature that makes for the division of whipper snippers is their line trimmer attachment options, according to which there are: bump, automatic and manual feed models. Bump feed is the most common type and holds about 3m of trimmer line attached on an internal spool. The automatic ones rely on the user re-spooling and there has to be a correctly determined size of trimmer line. These feature an internal counterbalance system that automatically releases a measured amount of line, according to the momentary requirements. These type of heads are not normally found on petrol units.
Finally, the manual type works with fixed lengths of straightened line that get replaced when worn down.