Power Garden Products: The Benefits of Water Pumps
If you're looking for the cost-effective way to water your garden all year round, you should consider installing your very own watering system with a pump at the centre of it. Instead of hooking up sprinklers and hoses to your mains water supply, a pump can allow you to use rainwater for keeping your garden looking fresh. This means you get to help the environment by preserving the amount of clean drinking water and recycling rainwater that would have otherwise gone down the drain.
Moreover, if your property has access to bore water, a pump will enable you to use this often overlooked reservoir as well. Considering all of this, using a garden water pump can have significant benefits for homeowners and the country in general. For one, you're using Australia's water supply more wisely, which is the world's driest inhabited continent and experiencing regular widespread droughts. Additionally, using an alternative water source helps you reduce your water bills. This is especially good if you're responsible for a large lot or a vegetable/fruit garden.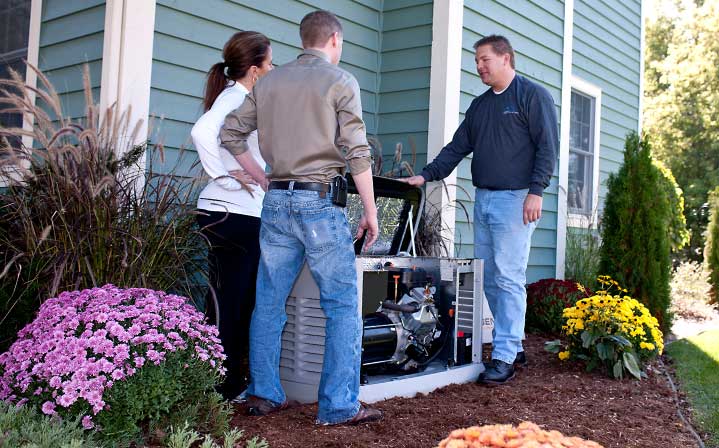 Water pumps are power garden products that can differ in design and effectiveness. Many garden owners become perplexed by the wide range of water pumps and cannot decide which one will benefit them the most. The terrain and soil, the size of the garden, as well as how high the groundwater level is, should be the factors you should base your decision on. All of this, plus being aware of the advantages different types of water pumps have, can help you create a good water system for your garden.
The most common types of garden pumps are submersible, external, magnetic drive and direct drive. Submersible pumps are designed to be completely installed bellow ground which allows them to have a better access to an underground well. These types of pumps are very popular for homeowners because they have no visible parts that can disturb the appearance of the garden. However, they need more energy to be powered than the other types. External pumps, on the other hand, are installed above ground and use less energy to operate. However, they can be loud and disturb the serenity of your yard.
As the name suggests, magnetic-drive pumps are powered by a magnetic field that causes the magnet attached to the impeller in the pump to rotate. These types of pumps are mostly used for irrigation and do not generate much power to operate a water fountain. If you're looking for a pump for a fountain or other garden water element, you should take a look at direct drive pumps which achieve significant head heights.
As you can see, with the help of power garden products such as water pumps, you can significantly decrease the costs involved in maintaining a good-looking garden. Rainwater or water from your own private borehole can be used for plenty of purposes, like for instance watering the lawn, filling a pool, or maintaining constant water flow in a fountain.