Modern Bedrooms: How You Can Benefit from a Bed Frame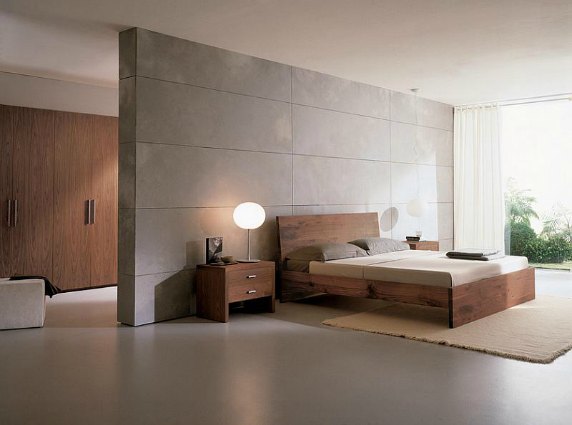 Minimalism is slowly but surely taking over the world of interior design. Nowadays, people choose to create a carefree and peaceful atmosphere in their modern homes by furnishing their living rooms, dining rooms, and bedrooms with only the most necessary furniture pieces.
Today, many individuals free their modern bedrooms of clutter and dust by incorporating in them nothing but a comfortable floor bed (no bed frame), one or two bedside tables, and a chest of drawers. While floor beds and mattress-on-the-floor solutions are quick, simple, and inexpensive bedroom ideas, traditional beds with bed frames are still the better choice. Read on to find out why that is so.
Aesthetic Appeal
A bed with a tasteful modern bed frame is an inviting sight. According to many professional interior designers, high beds will never go out of style, as a nice box spring, a comfy mattress, and a modern bed frame can form a beautiful whole without overcrowding the bedroom. So yes, a bedroom can be calm and welcoming with a high bed (a carefully chosen/assembled one, of course).
Ease of Getting Out of Bed
Non-morning individuals must give bed frames a chance. Waking up and getting out of bed can become an absolute breeze if the bed is framed and high. With the help of such a bed, sitting up, sliding on your cozy slippers, and leaving your warm blankets can become a morning routine you actually like and enjoy. Now, isn't that amazing? You know it is.
More Space for Storage
Another great benefit of bed frames and high beds is the possibility to use the free room under them as storage space. You can place many baskets, bins, or drawers under your bed and fill them with old pieces of clothing and other items. If you fear that this might ruin your bedroom's décor, you can opt for a modern bed frame with storage. Bed frames with built-in storage are not only functional and useful, but they are also stylish and can complement practically any modern bedroom.
High Bed Frames Are Every Germaphobe's Best Friends
Sleeping in a high bed means not having to worry about the possibility of turning over, falling out of bed, and ending up kissing your bedroom floor. Even if you vacuum your bedroom carpet/rug regularly, hair, lint, and dust can still be found on the floor. So, if you want to be safe rather than sorry, don't forget to include a bed frame in your bedroom puzzle.