Interior Furniture: The Benefits of Walnut as the Basic Material
Isn't it great being part of the world of today? Unlike life in the years prior to the internet and computers, nowadays we have so many sources of information available to us in an instant, so much so, it's easy for us to consider ourselves people of knowledge in certain fields.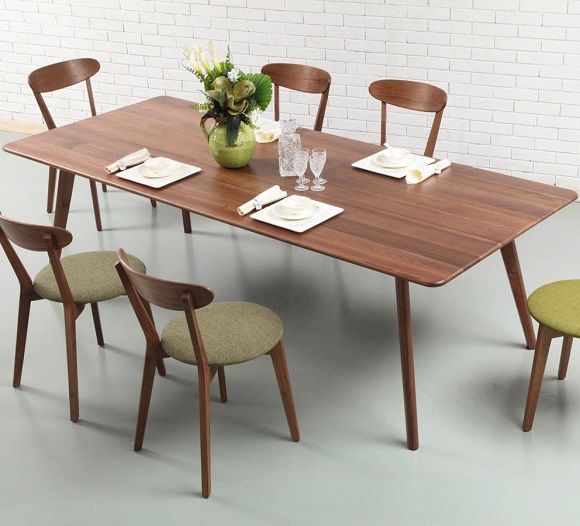 For instance, upon taking a look at the wide ranges of furniture designs, comparing prices, and materials, all important for my interior décor project, I got to know a great deal about hardwood, particularly walnut, as the embodiment of quality, due to the eye-catching walnut dining tables, winning me over with their apparent simplicity, and sophistication, as well as the ease with which they bring about warmth to a home.
What makes walnut the desired material when it comes to making the most of the furniture purchase? Several benefits actually. For starters, it's a hard wood as I mentioned, so it's dense, and you can expect it to be tough, as well as resilient to the environmental changes. That's what makes walnut furniture the long-lasting investment it is.
Humidity and water wouldn't be your worry with walnut dining tables, or other walnut pieces for that matter, in the likes of display cabinets, desks, and chairs, as it's a material that doesn't swell up, or shrink easily, and to add to that, neither does it stain as long as you clean soon after spilling.
Given it's tough, it's a material that's perfect to work with, not presenting any difficulty with carvings, patterns, and structures thus the possibilities are endless with walnut designs. If this versatility wasn't enough, it's also versatile with its many natural shades: from the very light brown, to the very dark, blackish-like brown.
Since it handles humidity and water well, it doesn't even require that much covering in the form of finishes, and the sun can only age it so well, gradually fading to lighter tones. In case you do want to protect the natural colour, you can add some of the clear protective varnish.
Staining is a way to alter the colour, in case you feel like it's time for a bit of change, and sun is no enemy to walnut colours, since staining is also a solution in this case, when you want to bring back the charms prior to the ageing. All things considered, it's a cost efficient type of furniture, so it's no surprise it's still as popular as ever.