Give Yourself the Benefit of Quality Sleep with a Mattress Topper
At a time like this, when lifestyles have become so full of errands and barely enough moments for rest and relaxation, there should be no such thing as shortage of sleep. And yet, most of us (about 9% of the population, or more than 1.5 million Australians to be exact) often find ourselves waking up more tired than we were before actually going to sleep, and end up with a certain sleep disorder.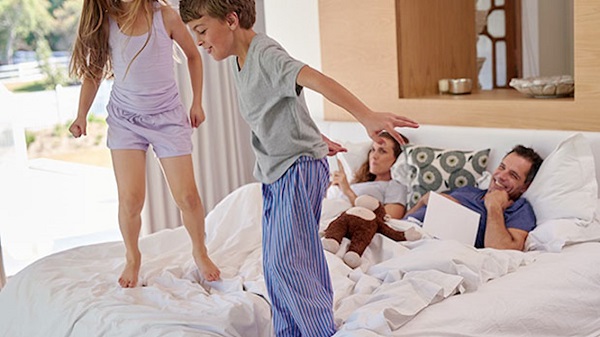 The dangers of a bad night's sleep  can be more detrimental than it seems; Lack of quality sleep can disrupt our overall well-being, be it in the form of back pains, headaches, foggy brain, anxiety, and once insomnia strikes even more serious diseases, such as depression, cardiovascular issues (strokes, heart attacks), motor accidents, and workplace injuries.
If you've bid electronics farewell from your bedroom, started avoiding coffee, and snacking at night, and still end up waking on the wrong side of the bed, then you can start blaming it on the mattress. Often, we don't even realise how much of a culprit the mattress can be, simply because we've grown used to it, or don't exactly find it a priority of an investment to buy a new one. Great news is you don't have to go on a mattress purchase when you can get the help of a mattress topper.
This is the proof how much the perfect design, in a combination with top-notch materials, can be of use to us. A mattress topper can transform your old mattress in an instant, save you from that expensive purchase, and spare you the time you'd waste when trying to figure out the exact mattress, out of a number of mattresses, suitable for your sleep requirements.
For instance, the gel infused memory foam toppers can significantly improve your sleep thanks to enabling even distribution of your weight, providing optimal support for your spine, reducing pressure points thanks to moulding to the body's contours, which results in a reduction of a night full of tossing and turning, and a longer span of deeper, refreshing sleep. Given that they're gel infused, they can also help with thermoregulation, and keep you cooler at night – no sweating!
Thanks to the ingenious lightweight and portable design, you can easily find more ways to make use of the mattress toppers, and repurpose it during the day – as a replacement for the yoga mat, play mat for your kids' teepees, or as part of your camping gear being some of them. Now that's what I call a great deal! Bye sleepless nights, back pains and headaches, hello beauty sleep.