Give Your Home the Benefits of Mid-Century Style
I'm going to start with a quote of the great John Keats, and his famous poem Endymion : "A thing of beauty is a joy forever". I've chosen this exact quote with a specific home interior decorating style in mind, the mid-century style. It's the style that belongs to the 50s of the previous century, hence the name, and it's its specific beauty that makes for a continuous grand impression.
We have Scandinavians to blame for the growing interest in its comeback, because the trendy Scandinavian style of today, that we see all over shops, magazines, and TV shows, has its beginnings exactly at that same period of time. Now you may wonder where this fame exactly stems from, and the answer is in the benefits this style provides a home interior with, and that's what makes it endure.
The furniture pieces are the blend of timelessness, and elegance, even with their simplicity. Given the fact it emerged like a phoenix from the ashes of WWII, it satisfied people's needs for a modern, quickly built, and appealing design, with sleek details.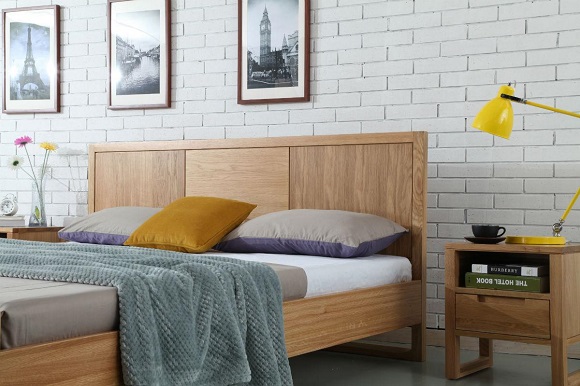 You'd be surprised at how something as small as a mid century side table or as big as a hall tree can do wonders for your interior décor. Made of natural resources, woods like solid oak and walnut, they can effortlessly complement your living room, hallway, or even bedroom, and provide you with enough storage for your essentials.
It's this natural appeal that makes people so interested in this style, apart from the urge to reach sophistication through the lack of adornment. It's the style that captivates with its clean lines, and curves, and speaking of clean, as soon as you welcome mid century pieces in your home, you can say bye to clutter as there is the connection with minimalism.
Along with the mid century side table, and hall tree, think of other furniture pieces that would come in handy, enhancing functionality, and storage. The secret to getting the most of it isn't in getting an entire transformation of your abode in this style, but rather finding those pieces that would blend in, creating harmony. Stay away from overdoing it – few pieces can set the tone.
As soon as you welcome the mid century beauty, be prepared for a changing breeze; you'd see yourself opting for all-things organic, earthy, and clean. That includes flooring, wall colours, textures, and decorations.