Beyond Illumination: Olight Sr Mini Offers Great Benefits with Its New Improved Features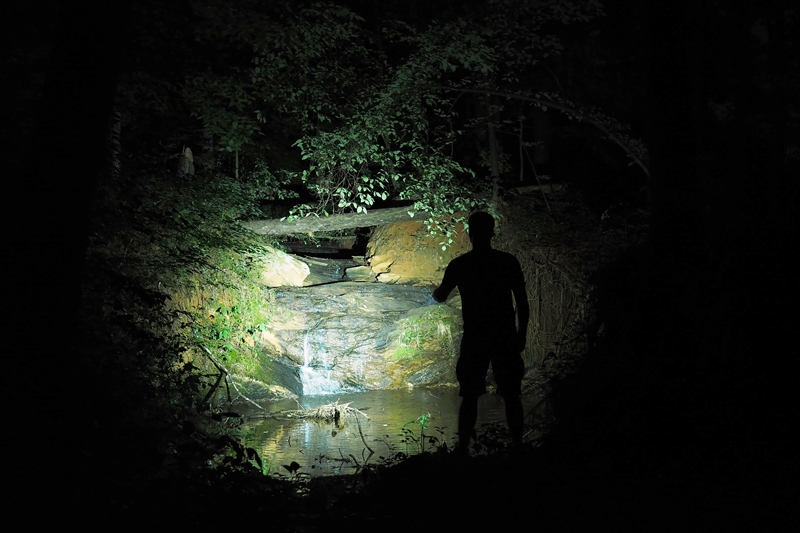 If you are someone who is a flashlight enthusiast, or maybe you are someone who is looking for their next flashlight you really can't go past the Olight SR Mini Intimidator II. This is a great little flashlight that everyone should have in their arsenal. I unboxed it and tested it myself so I could give my full review and honest opinion. So far, the Olight SR Mini Intimidator II hasn't let me down in the slightest. Below I will be covering different aspects of its appearance and what you can expect, the run time it offers, how far the light throws, and various pros and cons I found while testing the flashlight out for myself.
The first thing I will go over, in short, are different parts of the design so you know what to expect when you purchase this flashlight yourself.
Body – So, of course, as the name suggests, its mini! It almost looks like a smalls soda can but with a slight curvature. The head of the light does come out a little at the sides and also has some nice rubber buttons which is where you will find the logo. Just like every other flashlight in this line, you will be able to find all the information you need on the tail cap.
Head – The head of the light is really made quite well. While the lighting is great it is surrounded by a stainless steel bezel. It comes with three large protrusions which help protect the poly carbonate optic as well as the rest of the flashlight. It really does catch your eye and the design is something I really like personally.
Grip – The light looks like it would be a handful but it is actually quite the opposite. It feels great in your hands and the buttons are right where they are supposed to be. It is a little heavy so you might need to put this in a bag instead of your pocket. Maybe in the side pocket of a backpack seeing as it might disappear in bigger pockets.
Holster – You get a great holster when you decide to buy Olight SR Mini which is a great bonus. It has a flap that is velcro with the Olight logo printed onto it. It also comes with belt loops and a d-ring. It also has to be threaded onto your belt, unlike velcro which can sometimes come undone. The light fits nicely into it and you don't have to worry about dropping it somewhere.
Some of the pro's and con's that I found with the Olight SR Mini Intimidator II include:
Pro's – Small and fits everywhere, great flood light, really long run time, well placed shortcuts for all varying outputs of light, built in charging system, really great quality construction, balanced, comfortable, easy to hold, easy to use, and a functional holster.
Con's – While there weren't that many, there were a few notes on con's such as the output drops quickly, the tail cap can be a tricky to get the hang of, and the lowest output is still very bright. Now the last one might not be so much of a con, but for someone who is looking for dimmer lighting, it might be.
Overall, I think that this is a pretty great flashlight and would be a great choice for almost anyone. When you look at just how many functions it has and how well it works and compare that to its size, it really is worth the money. It's comfortable to carry, really easy to use, and the flood beam is quite impressive. The Olight SR Mini Intimidator II should be the flashlight you choose the next time you find yourself shopping for one.