Benefits of Video Inspecting with Drain Cameras
Perhaps you haven't considered it or given it much importance but the drainage and plumbing systems in your commercial facility have to be regularly inspected and maintained in order to be kept in optimum running conditions same way as you would do with your home. Taking into account both of these systems are extensive with areas in the pipes that are too distant and therefore difficult to access for repair, inspection and cleaning, the inspection and maintenance processes in general are difficult. If problems develop, it can be very time-consuming and expensive to pin-point the issue, let alone repair it.
Then again, with the help of latest technology, detection of plumbing problems isn't left at the mercy of guessing and digging in the unknown. Using drain cameras is a reliable way which allows your plumbing professionals to visually evaluate the state your drainage and plumbing systems are in, from a distance. The process involves drain cameras being placed in storm drains, plumbing systems and sewer pipes. The camera is usually mounted on a sturdy base which can be operated from a control panel and monitored through a video screen, similar to a drone.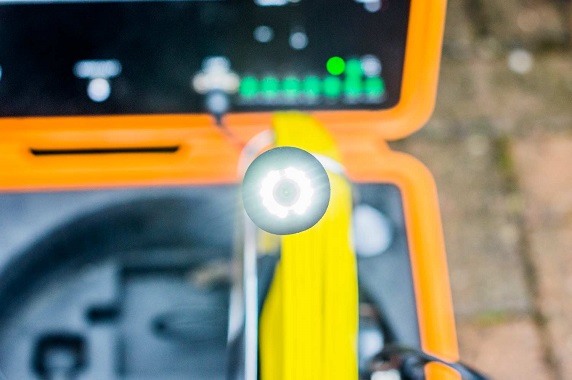 The inspector manoeuvres the camera into your drainage or plumbing system and as it moves through it, it sends back video feedback to the video screen. By using this technique, a technician can visually inspect even the remotest and deepest sections of your drainage or plumbing system. He can find areas where pipes have been broken, cracked, clogged or damaged without needing to dig up large sections of the piping system and even inform you of accumulations and potential blockages. This method significantly simplifies inspections, one of the biggest benefits of using drain cameras.
Portable ones, powered by rechargeable battery packs, are also equipped with camera heads that are waterproof rated meaning they're resistant to water, dust, sand and dirt and can provide the reliable inspection results. Besides simplifying the process, this camera based method is extremely safe and stress-free. There's no need to clean up anything after it's finished and the remote points are accessed with minimal intrusion. There's no need for digging or cutting to detect the source of the problem.
However, keep in mind locating the problem is just the first step, you still might need to dig and cut in order to fix it, depending on the severity of the problem. If you are moving your offices into a new building, a camera inspection can prove to be invaluable in the due diligence process. It can allow you to see whether there's adequate plumbing infrastructure to handle intensive water flow. You may find that previous occupants didn't consider all the aspects when adding an extra bathroom or something else along those lines.
To summarise, there are many benefits of using a drain camera when inspecting the piping, sewage or drainage system of a commercial building, the main ones being convenience, ease of locating problems in the most remote areas, reduction of maintenance and inspection costs, isolating the problem, efficiency and speed of inspections.