Benefits of Owning a Morakniv Knife
Every outdoor enthusiast knows the importance of having a knife with them. As one of the most versatile pieces of equipment campers, hunters and hikers can possibly have, buying a quality knife can be an exciting and frustrating experience at the same time, as there are so many to choose from, all of which differ in one way or another.
As far as quality, multi-purpose knives go, nobody makes them better than the Swedes. How did they become experts at manufacturing quality knives? Well, they simply had to, in order to survive the cold, harsh conditions, similarly to how we Australians have to survive through the hellish heat and dangerous animals we encounter.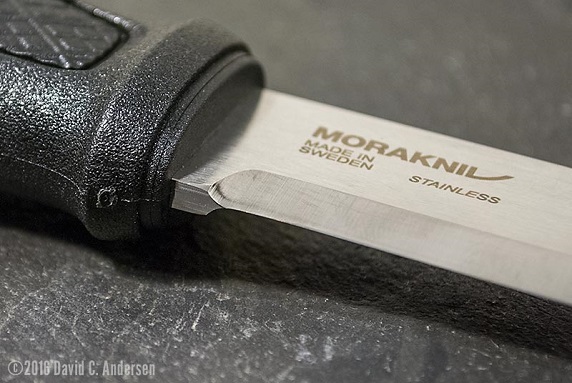 One of the most popular Swedish knife manufacturer is Morakniv. Morakniv has been around for quite a long time now, and they're renown for manufacturing fixed-blade knives that are extremely durable, affordable and can be used for a wide array of tasks. Nowadays, a lot of outdoor enthusiast buy Morakniv as their hunting, camping or hiking knife of choice.
One of the greatest things about Morakniv knives is that there are so many models, some designed for more specific activities, while others are more well rounded. That being said, you won't find yourself in a shortage of options when you look to buy Morakniv knives. Here are 3 most popular models.
Bushcraft Carbon Steel Morakniv
The top selling knife from Morakniv which is excellent for many outdoor purposes. It has safety features in the form of hand protection which prevents your hand from slipping off its grip. It also features a steel blade which is 3.2mm thick and 109mm long, which makes it great for cutting branches and carving wood. Moreover, it's covered in black coating which makes it great for use in humid and wet areas as well. And lastly, it has a hard plastic sheath that secures it safely and prevents injury when looking through your backpack.
Morakniv Kamnsbol
The Kamnsbol is a multi-purpose bike that's made to last. It can easily slice through bushes, help you prepare food, and cut wood splints to start a campfire. The Kamnsbol offers the best of both worlds – it's extremely flexible and lightweight, while being incredibly durable and robust. It excels over other knives with its multi-mount fastening system, which allows you to take it everywhere without the fear of losing it.
Bushcraft Survival Knife
The Bushcraft survival knife is made to endure even the harshest and most extreme conditions and situations. It's considered a heavy-duty survival knife, and it can slice through rock and metal. It's rust resistant thanks to the DLC coating, and it features an integrated fire starter that can produce bright sparks which can be used as emergency signals.